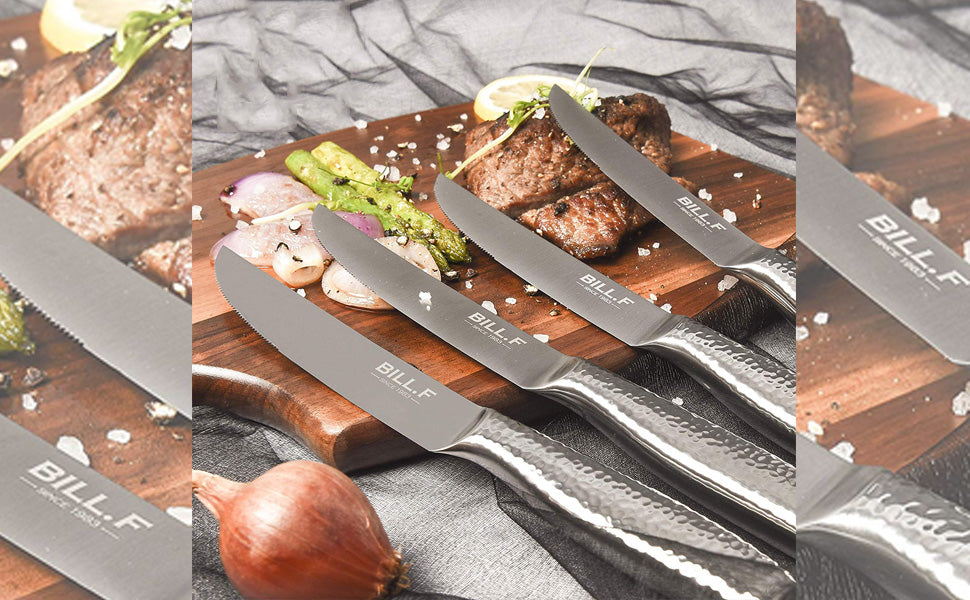 4-Piece 4.5" Serrated Edge Stainless Steel Steak Knives Set
Elegant and Versatile, high-polish finished, will last for several years. Comfortable Handing, absolutely not flimsy, Well designed to provide a good grip. The more graceful curve is only for you to enjoy life. 
Serrated

One-piece set

Dishwasher Safe

High Carbon Stainless Steel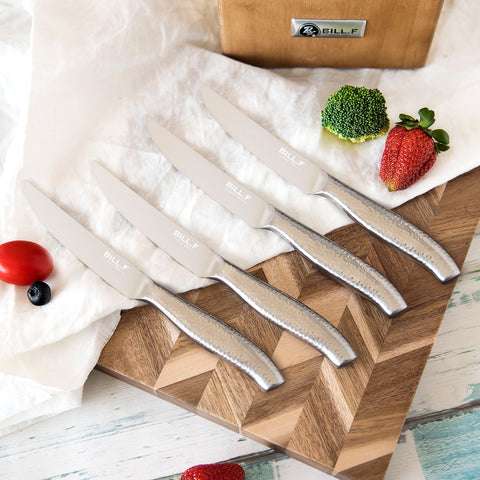 The Steak Knives blade edges are smooth and sharp, capable of cutting tough steaks easily, Micro-serrated edges keep the knife sharp permanently, never need sharpening.
The 4-piece steak knives are comfortable to hold and use for BBQ, kitchen, dinners, and parties, camping, restaurant, hotel. And they also work well for slicing and carving meat, turkey, pizza, ham, brisket, fish, veggies, fruits, especially beef and steak.
Non-slide and comfortable handle in mirror finished; One-piece set, no more loose or fallen handle.
The best dishwasher-safe knife set is built to last a lifetime, and most importantly, never lose it sharpens after washing in a dishwasher machine.