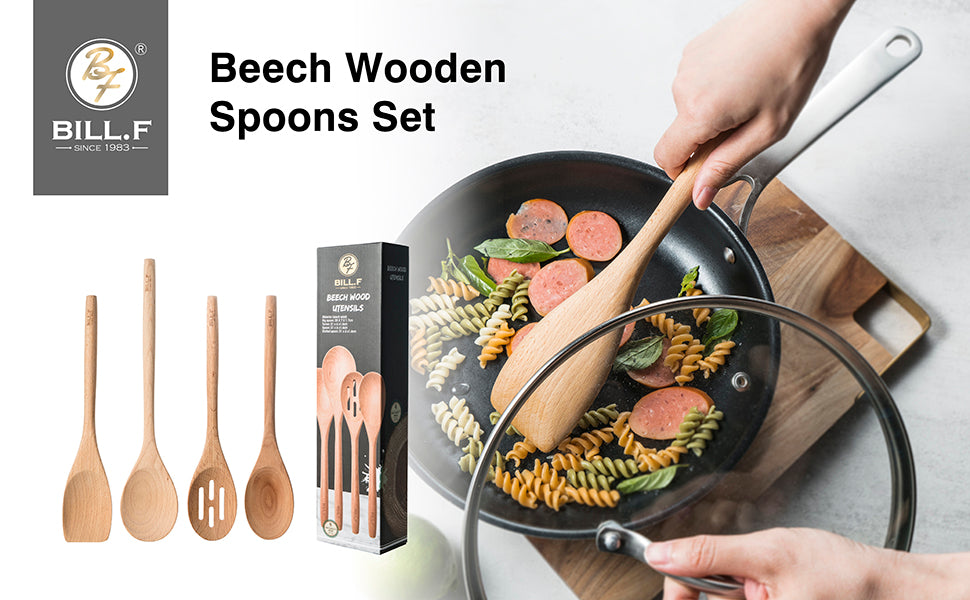 From cooking to serving, experience the complete functionality of these premium wooden spoons for cooking. 
A practical, reliable Beech Wood utensil set provides helpful implements for every task, whether you're flipping ingredients, tasting sauces, or serving a finished meal, so you'll always have the right tool while you're working in the kitchen, no matter what you're making.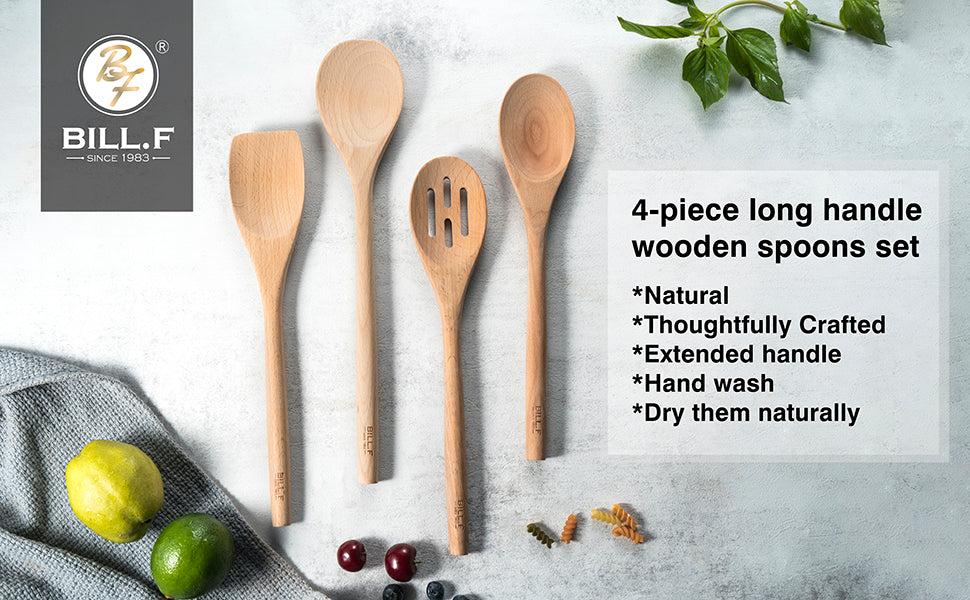 Unlike the cheap wooden spoons found on the market today, this deluxe assortment of wooden utensils set is crafted from 100% Beech Wood, which means they won't scratch pots or pans, food debris is super easy to rub off, and its odor and stain-free properties ensure they won't retain funky smells or blemishes from cooking certain meals.
You can always prep, cook, and serve fresh using our wood spoons for cooking. 
The wooden kitchen utensils set is made of high-quality natural Beech and comes with perfectly polished, which is smooth and comfortable, sturdy and durable, easy to use and clean to meet your different cooking needs.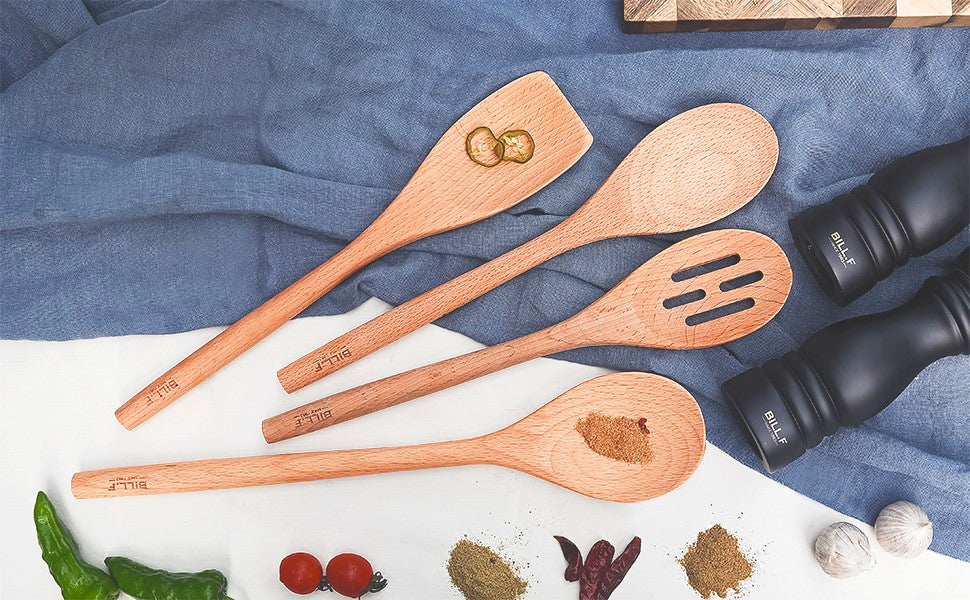 Smooth and comfortable to touch, will not scratch or damage your favorite non-stick cookware!
Long handle design makes it easier to use and store.
To keep the cooking spoon and spatula set in top condition, please wash it by hand with neutral soapy and dry thoroughly
Avoid soaking in water for a long time
Do not put it in a dishwasher, microwave, freezer or oven
Keep away from heat and sunlight and store in a well-ventilated place

They are nice spoons
These came yesterday looked lovely, really nice colour, I washed them before putting them in my draw & all the lovely beech colour came off & they just looked like anyother wooden spoon ??Anyway Im happy with them just disappointed the colour didnt keep ??
Great value for the price.
Basic wood kitchen utensils.
Well made and good quality
I love these wooden spoons they seem to be very good quality and look great in the kitchen
Love them!
Love my wooden utensils! Very sturdy!