Cutting Board
Cutting Board for Kitchen
This cutting board is versatile. In addition to helping get your pizzas in and out of the oven, it serves as a beautiful cutting board or chopping board for your pizza, fruits, or vegetables. It also functions as a simple serving tray for you to serve your pizza, vegetables, fruit, or cheese. Lastly, it serves as a beautiful decoration that can be displayed in your kitchen or bar.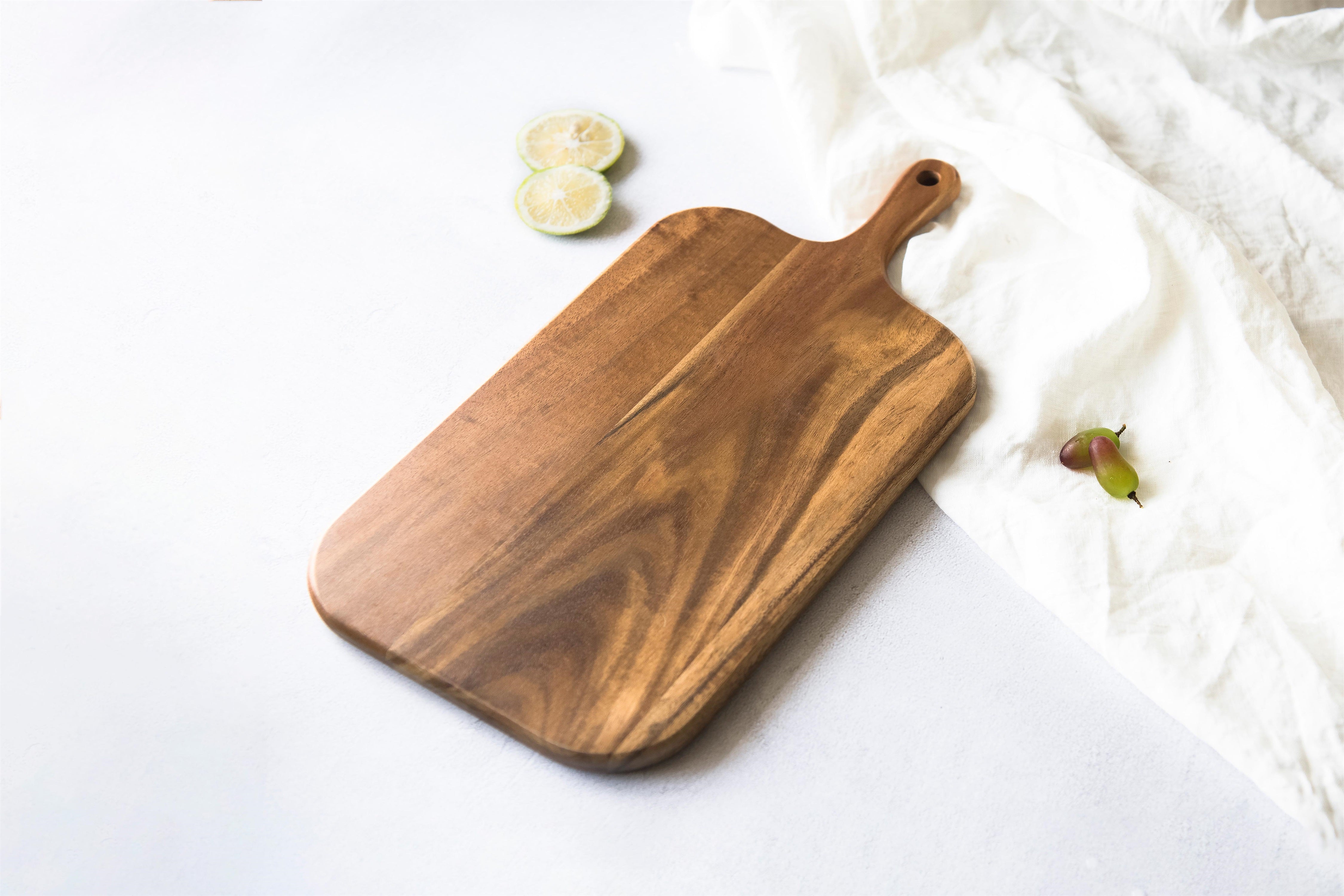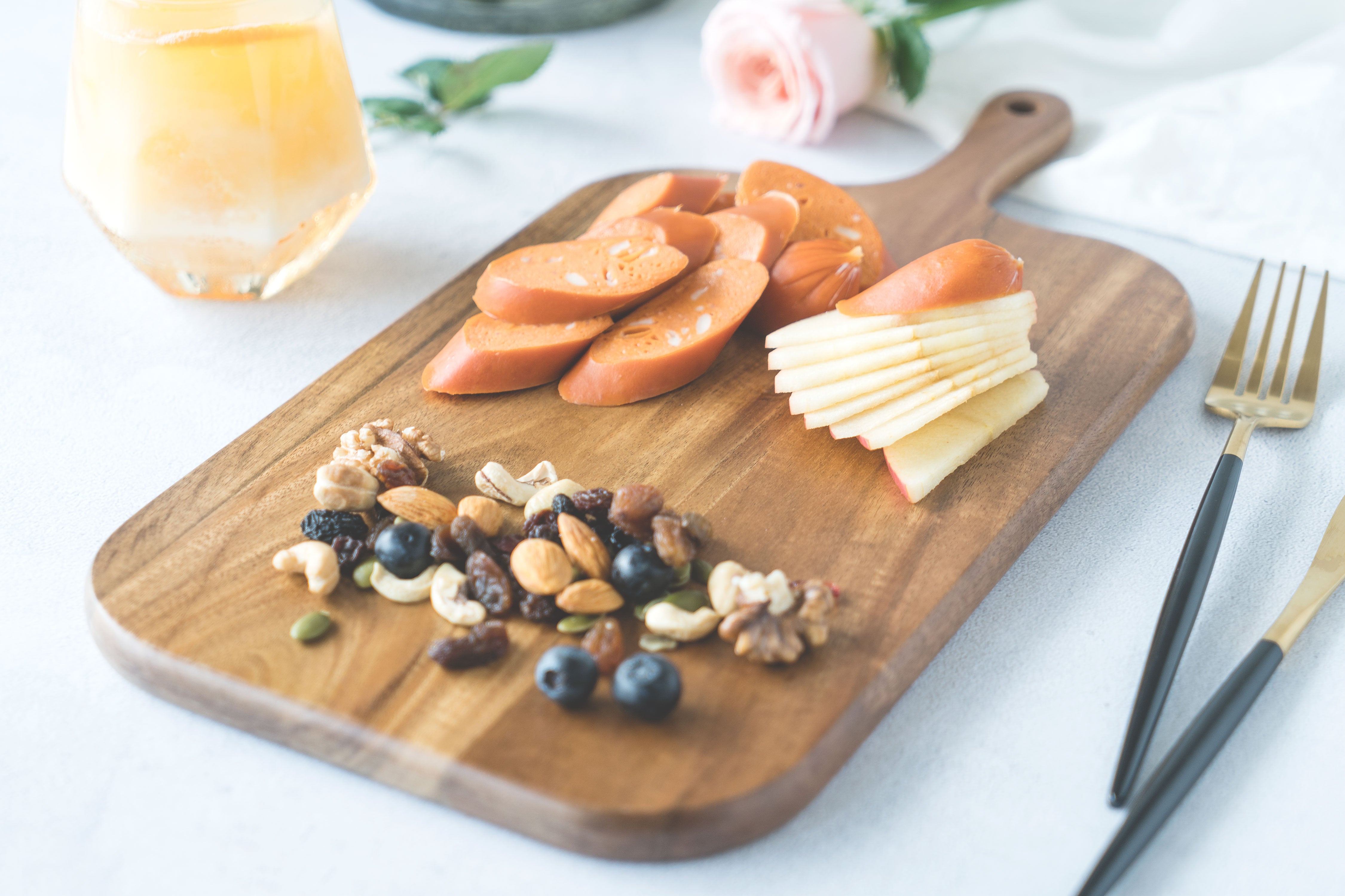 Cutting Board
Modern Wood Board
This wooden cheese board set not only is very functional with felt no slip feet to ensure no scratching it,also it is light weight enough to carry.The easy grip handles provide for easy transport, making it for both indoor and outdoor entertaining.
Cutting Board
Wood Cutting Board with Handles
Easy to hold, serve as a cheese board, charcuterie board in the party.Perfect for get togethers planning to hang out with your family outdoors are you thinking of hosting a decision is this serving platter is just the right tool for you.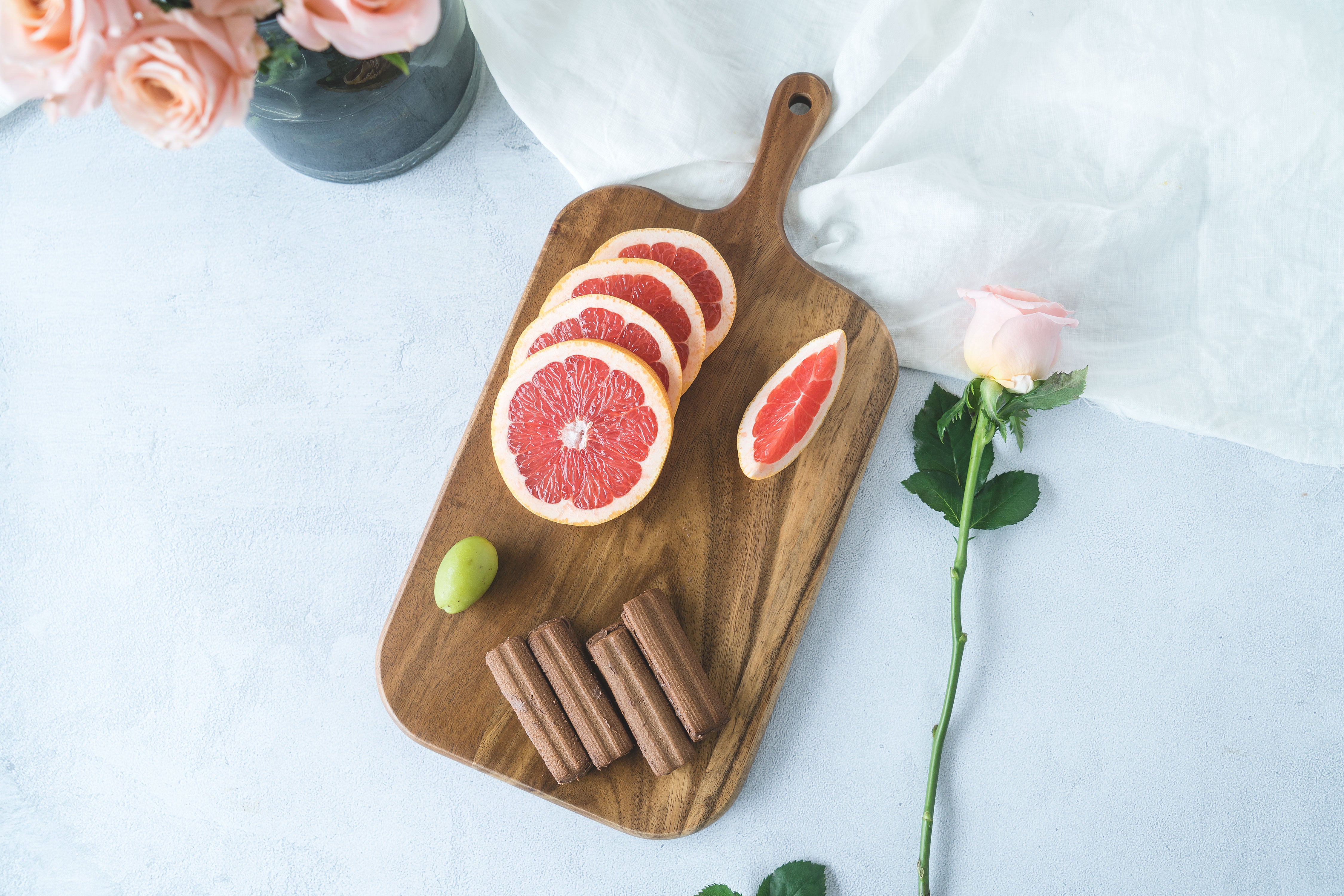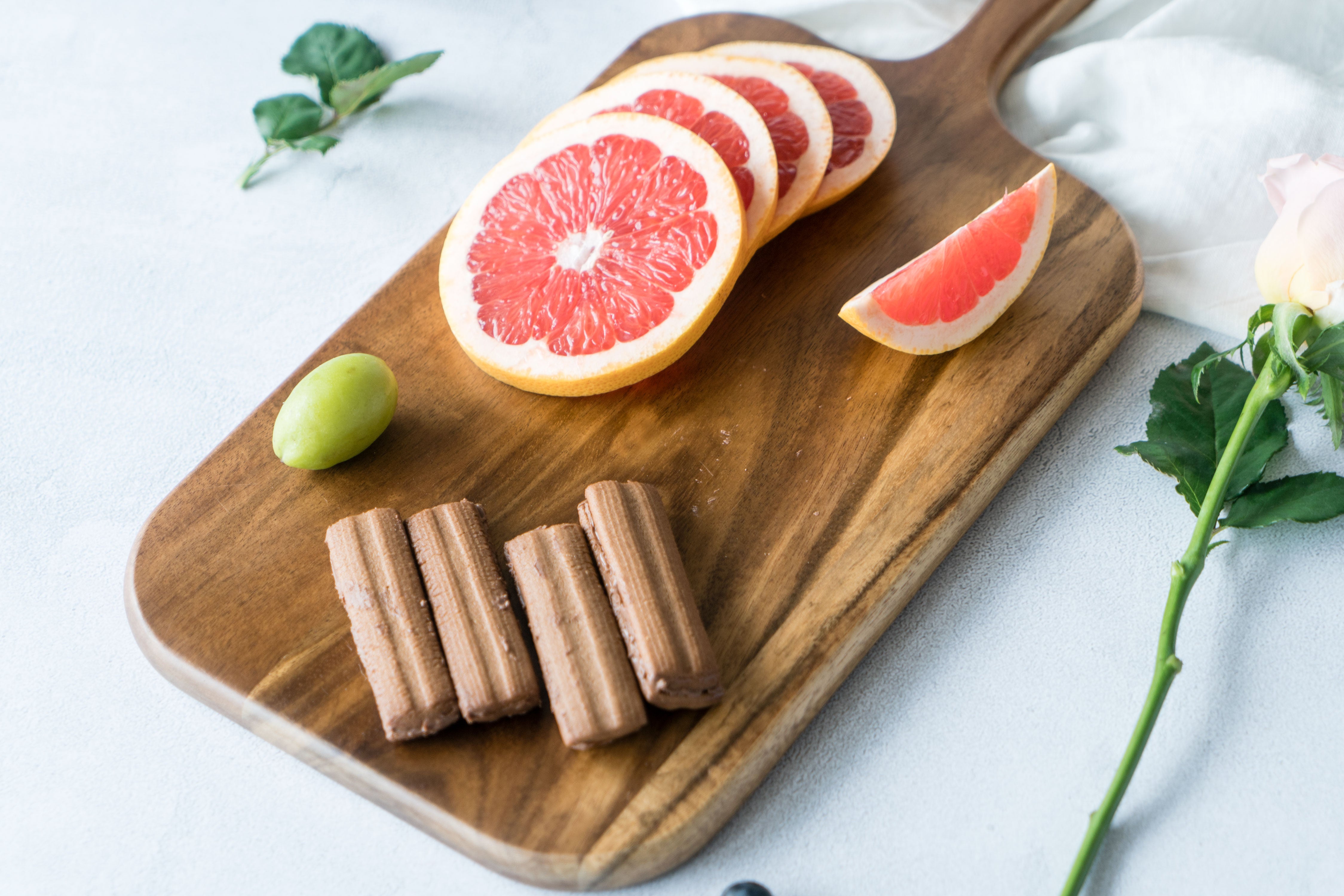 Cutting Board
Easy to Maintain
Cutting boards made of Acacia, doesn't absorb stains from your foods, unlike most cutting boards do. Just a simple washing and monthly treatment with oil will help preserve the beauty of your wood for many years to come.
Good quality
The serving board is high quality. I will have a party inside my house, and this serving board is good for appetizer. It made from Acacia wood. The wood grain is beautiful. The large size is just right size for my family. It is easy to clean and low maintenance.
Beautiful, sturdy board.
Better than expected. I will order more of these for an upcoming pizza party!
Best Cutting Board Ever
I recommend it wholeheartedly. It is very well coated so you do not have to fear getting splitters and it washes very well. I LOVE it ... so glad I purchased it.
Great board
Is holding up great as I use more frequently for slicing and dicing fresh produce.
Nice
I ordered this cutting to actually engrave. Its nice and sturdy.