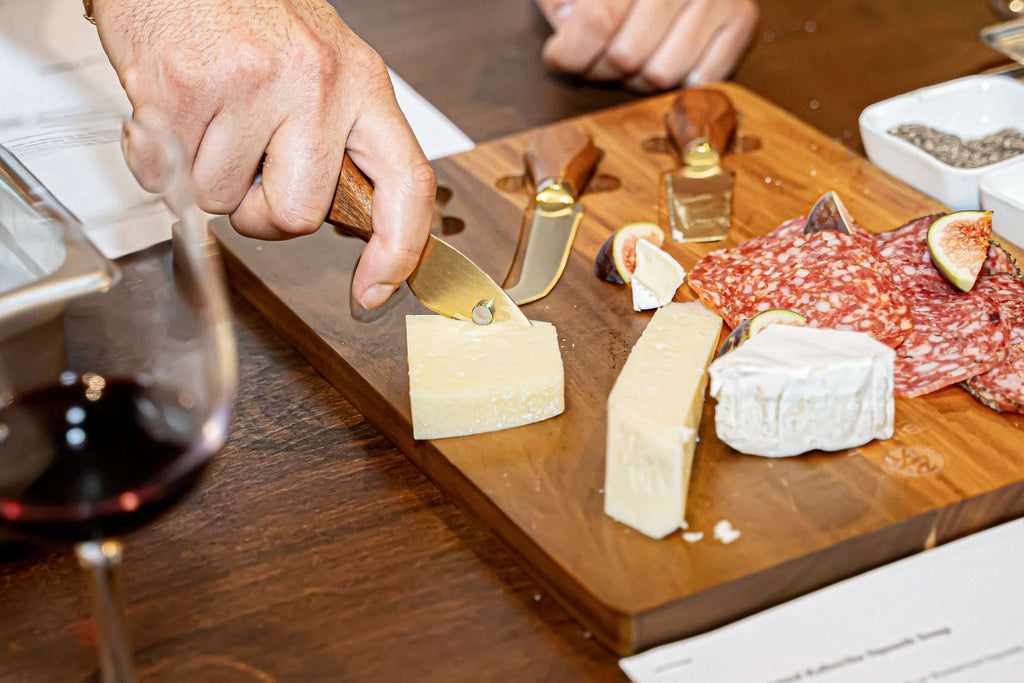 Cheese Board Set, 3 Piece Knife Set with Acacia Handles Charcuterie Platter Serving Meat Board Great Gift
13" x 10" x 0.7" size gives you extra space and superior craftsmanship adds a touch of elegance to your party or family gathering. Excellent for serving cheeses, charcuterie, meat, fruit, crackers, vegetables, and so on.
Our Charcuterie Board is made from natural Acacia Wood together with steel finished cheese cutlery set that will never fail to impress or last. The acacia wood makes the cheese set high durability and a great look both at the same time.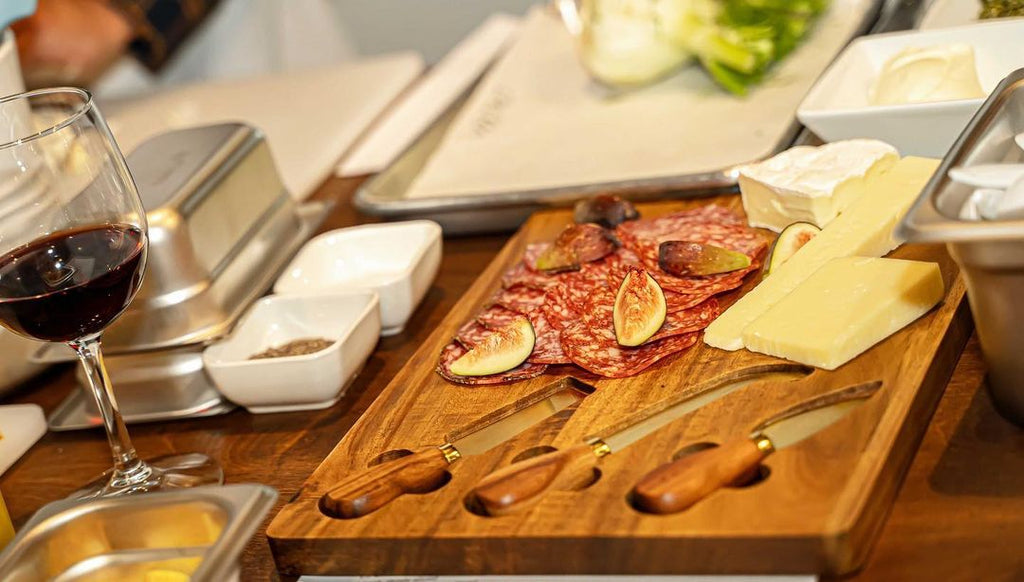 We especially leave a hole with 3 magnets attached for the cheese knife to store, in case you forget where the knife is, and safely hold the knives for a firm grip, so no worries about them coming off.
Make a Perfect Gift - Give this beautifully designed set to someone you love, for Christmas, birthdays, housewarming parties, weddings, engagements, baby showers, wine and cheese tastings, and many other events.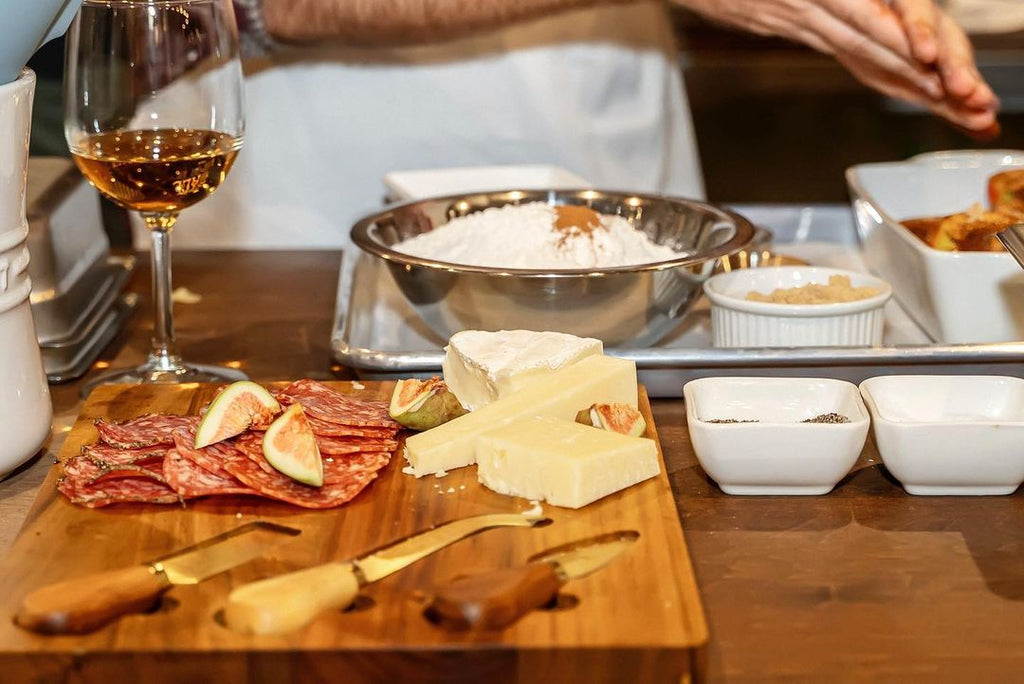 You bettah recognize!
Do you like to look fancy? Are you the type of person that holds your pinky out when you sip tea? Or maybe you just want people to think you do? Then buy this board, pick up some fancy cheeses, nuts, grapes and crackers and set it out when you have guests. They won't disagreee with anything you say all evening because they will recognize you're a person of impeccable taste and class.
Love it
It is perfect any person who loves boards will love this/ it is the perfect gift idea/ my sister loves boards and this one has a great price is heavy and thick and comes with 3/built in knives amazing/ u get more then your moneys worth
Quality is amazing!
Loved the quality of this product! I displayed cheese, fruit & crackers at my Xmas party and received lots of compliments on the display!
Worth it.
Beautiful board. Magnetic knife holders, which help keep the knives in place when transporting or storing, were a pleasant surprise!