Cutting Board
Cutting Board for Kitchen
This cutting board is versatile. In addition to helping get your pizzas in and out of the oven, it serves as a beautiful cutting board or chopping board for your pizza, fruits, or vegetables. It also functions as a simple serving tray for you to serve your pizza, vegetables, fruit, or cheese. Lastly, it serves as a beautiful decoration that can be displayed in your kitchen or bar.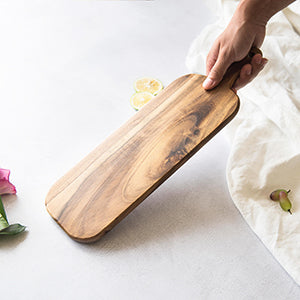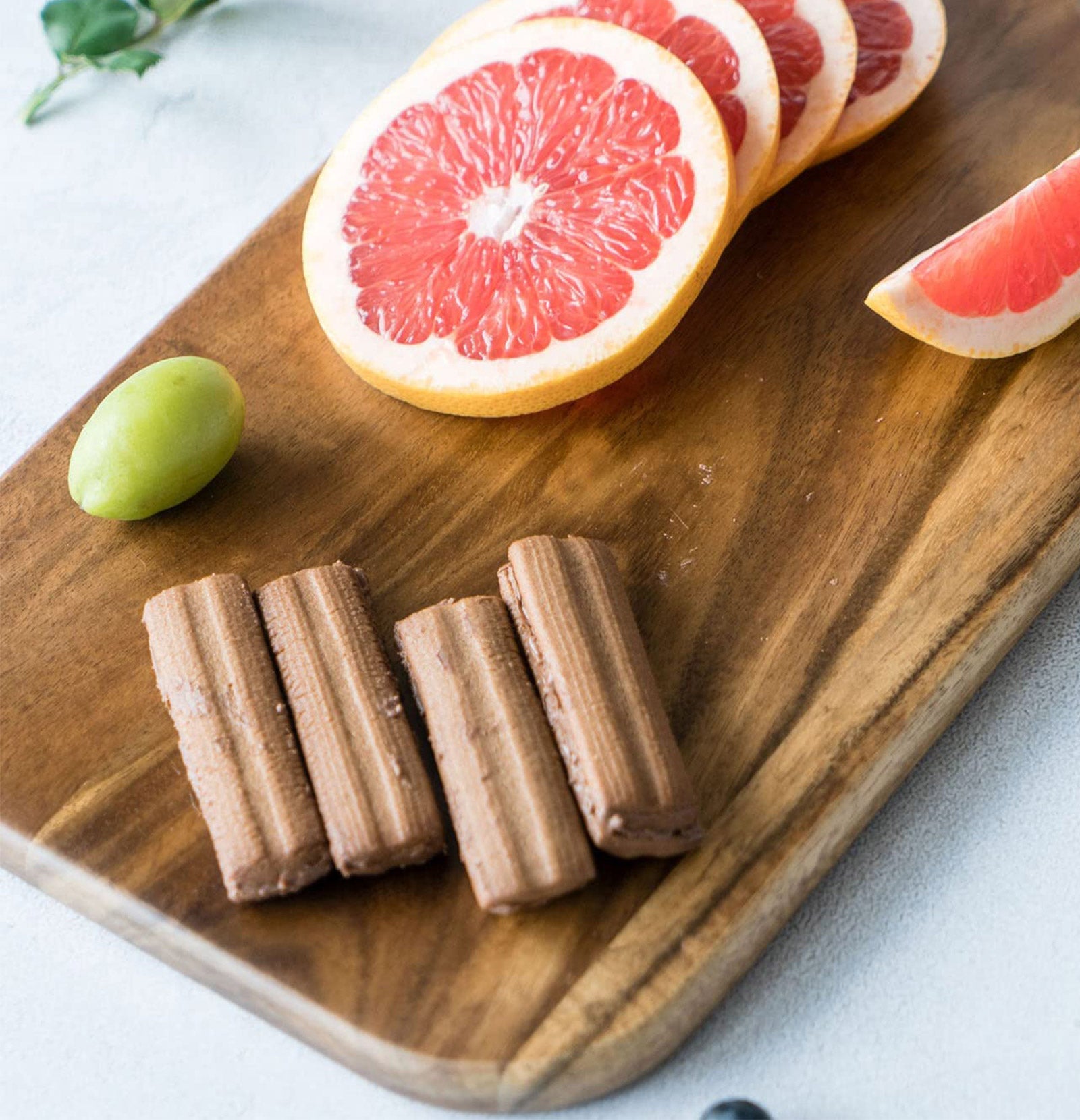 Cutting Board
Modern Wooden Board
This wooden cheese board set not only is very functional with felt no slip feet to ensure no scratching it,also it is light weight enough to carry.The easy grip handles provide for easy transport, making it for both indoor and outdoor entertaining.
Cutting Board
Wood Cutting Board with Handles
Easy to hold, serve as a cheese board, charcuterie board in the party.Perfect for get togethers planning to hang out with your family outdoors are you thinking of hosting a decision is this serving platter is just the right tool for you.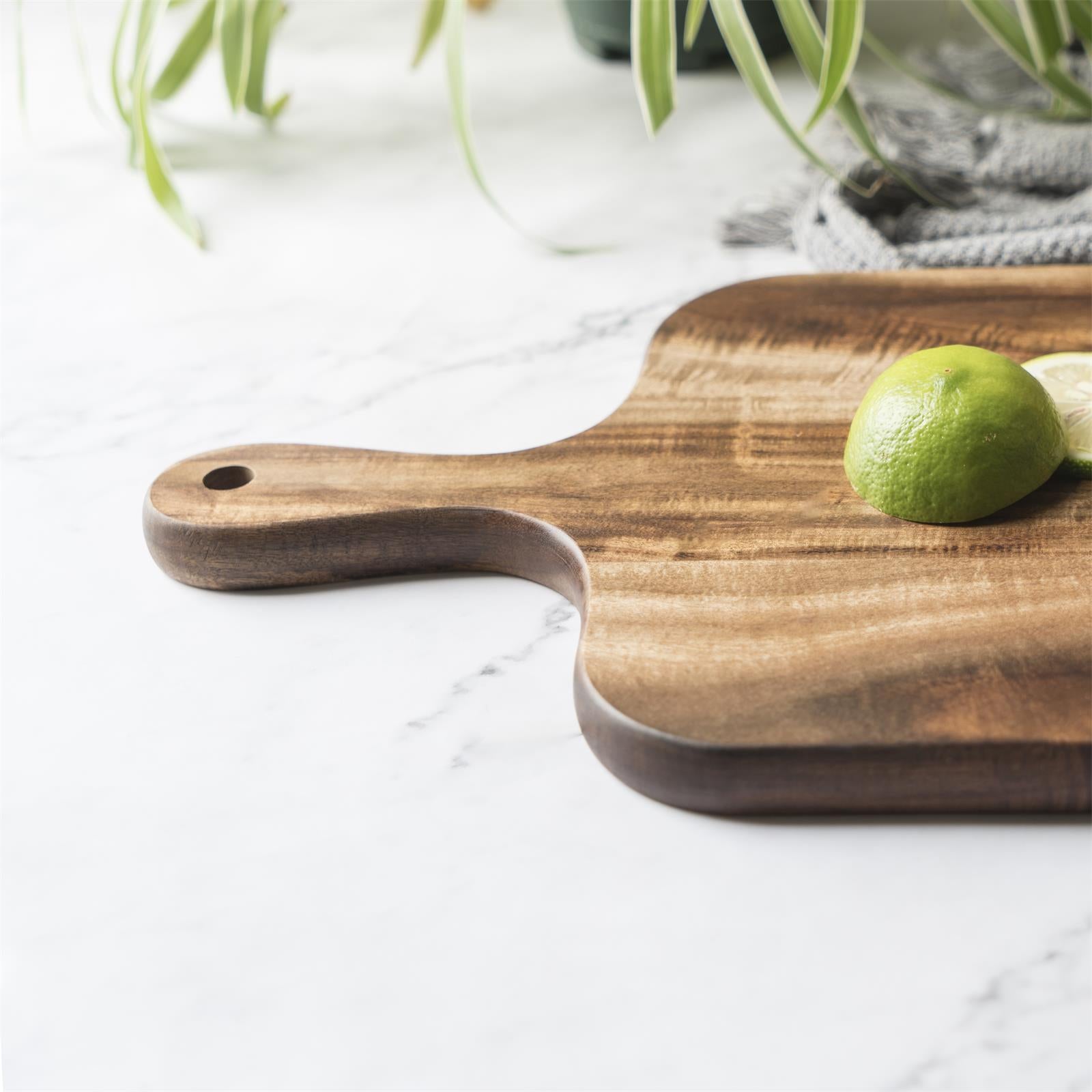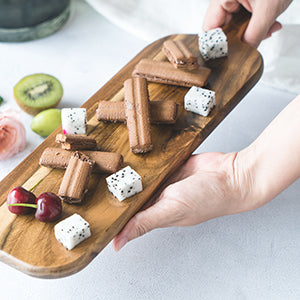 Cutting Board
Easy to Maintain
Cutting boards made of Acacia, doesn't absorb stains from your foods, unlike most cutting boards do. Just a simple washing and monthly treatment with oil will help preserve the beauty of your wood for many years to come.
Beautiful Bill F. Acacia Elongated Wooden Cutting/Charcuterie Board.
This elongated acacia wooden cutting/charcuterie board is absolutely beautiful! I ran my hand all across the board and edges, the wood is nice and smooth with 0 imperfections. I love the natural organic shape to this elongated wooden board. It's a generous size, perfect for cutting and serving up things like french bread, cheeses and the like. It's also beautiful to display as a charcuterie board or even on its own. Very well made high quality board with a fantastic price point. You won't be disappointed!
It's long and thin, so it's perfect for serving on the table.
It is an elongated cutting board and cutting board, but since it is acacia, it makes a hard and high-pitched sound when it hits the blade of a knife.
It feels like a serve board, such as bread and cheese.
It's long and slender, it looks great even when placed on a table, and it fits nicely.The handle and corners are rounded and neatly processed, giving it a luxurious feel.
Since it is a hard material, it weighs a little.That's how stable it is.
The color is calm and it is not compatible with dishwashers, but it is easy to use
because it can be washed quickly and placed in a well-ventilated place .
Beautiful wood
Wow, this cutting board is beautiful, its small but of amazing quality. The wood has beautiful detail as well as its nicely finished. I use mine just for decor but it could be used for so much more!
It is a fashionable wood board
A wood board that can also be used for cutting boards and serve.
The material is acacia, it has a moderate thickness and hardness, and it
is good that it is stable and not too heavy.The edges are rounded and have a smooth feel.
The width is narrow, but you can use it fashionably by cutting bread or putting a
bean plate on it.Depending on how you put the snacks on it, it will look better. I thought that the table would be gorgeous even if I put a lot of meat on it.
nice piece for kitchen decor
I purchased this item more for a kitchen decor piece. I really wanted the larger one but it ran out of stock but I really like this item as well