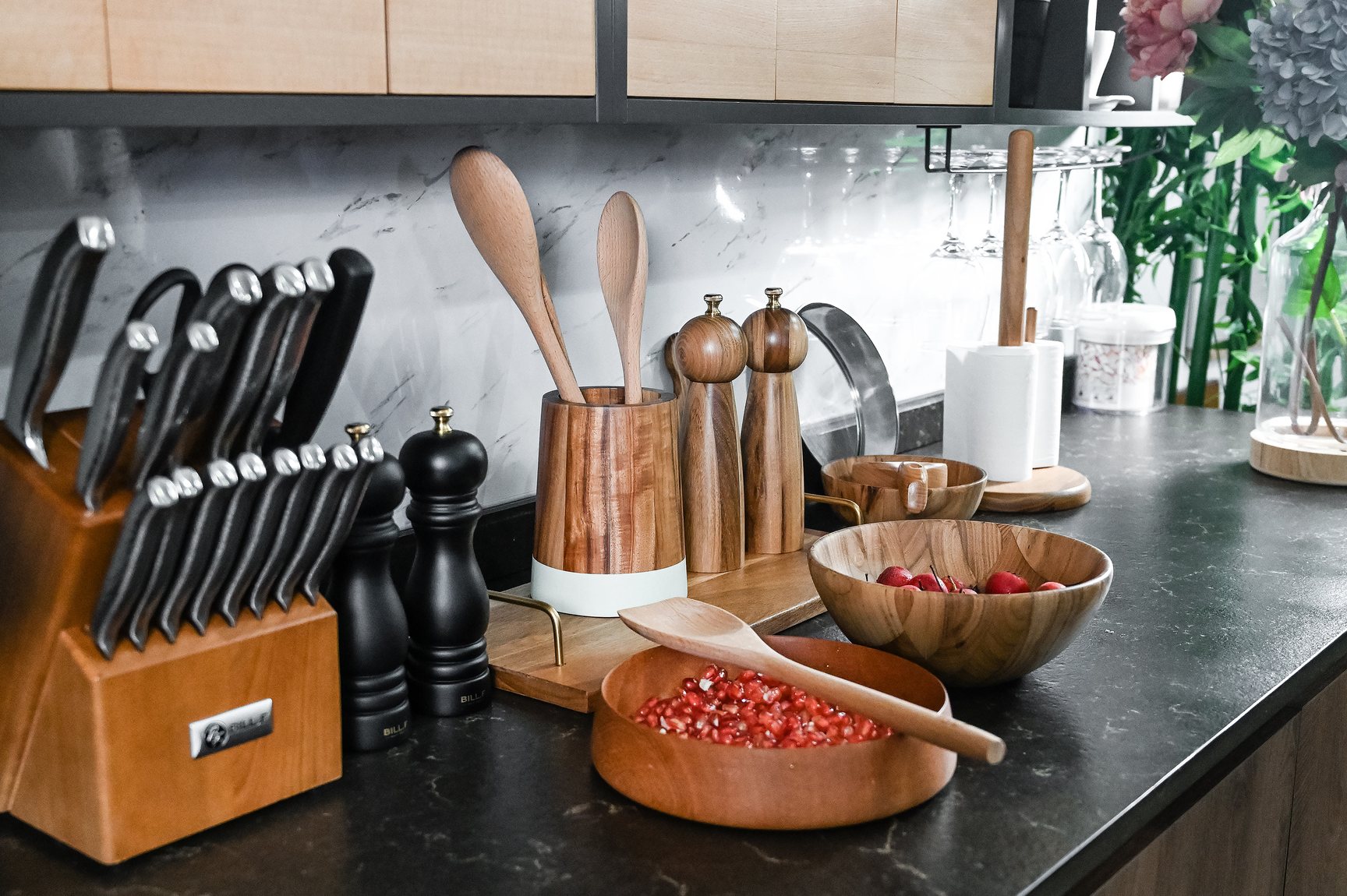 BILLF 
Wooden 
Manual Salt Mill 
Set 
Classic Adjustable Grinder
Made of natural matt black rubberwood, the pepper mill can be used for pepper, sea salt, black pepper and more seasonings for camping, picnics, barbecue nights and daily cooking.
With the adjustable grinding setting, you can turn the stainless steel nut on top to adjust from fine to coarse.  (CLOCKWISE for coarseness, ANTICLOCKWISE for fineness)
Ceramic cores are more durable than stainless steel cores and will not rust! Screw top cap to keep away from moisture, protect your spice in grinder fresh for a long time.
Tips: Hand wash with a damp cloth, do not submerge.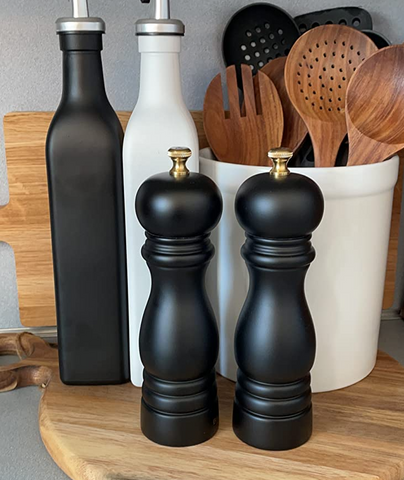 What will you get?
1* 7 inch pepper grinder

1* 7 inch sea salt grinder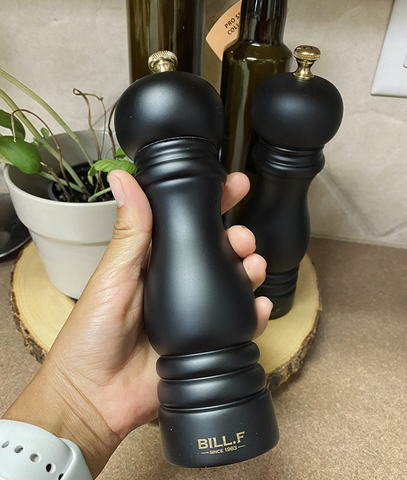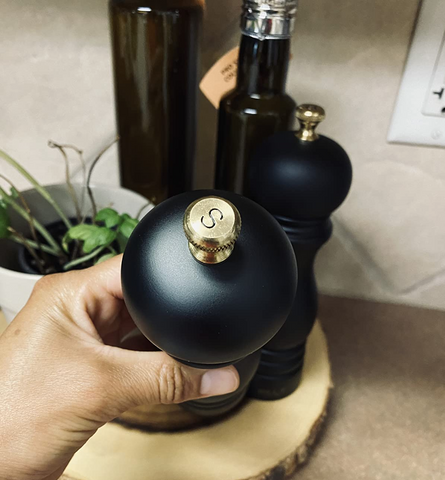 Steps for Usage