Cutting Board
DURABLE and STABLE
This wooden cutting board is made of acacia wood that is not easily deformed and has a superheats resistance and is not easy to corrode or crack. Acacia wood is hardwood, which makes the cutting board durable and stable.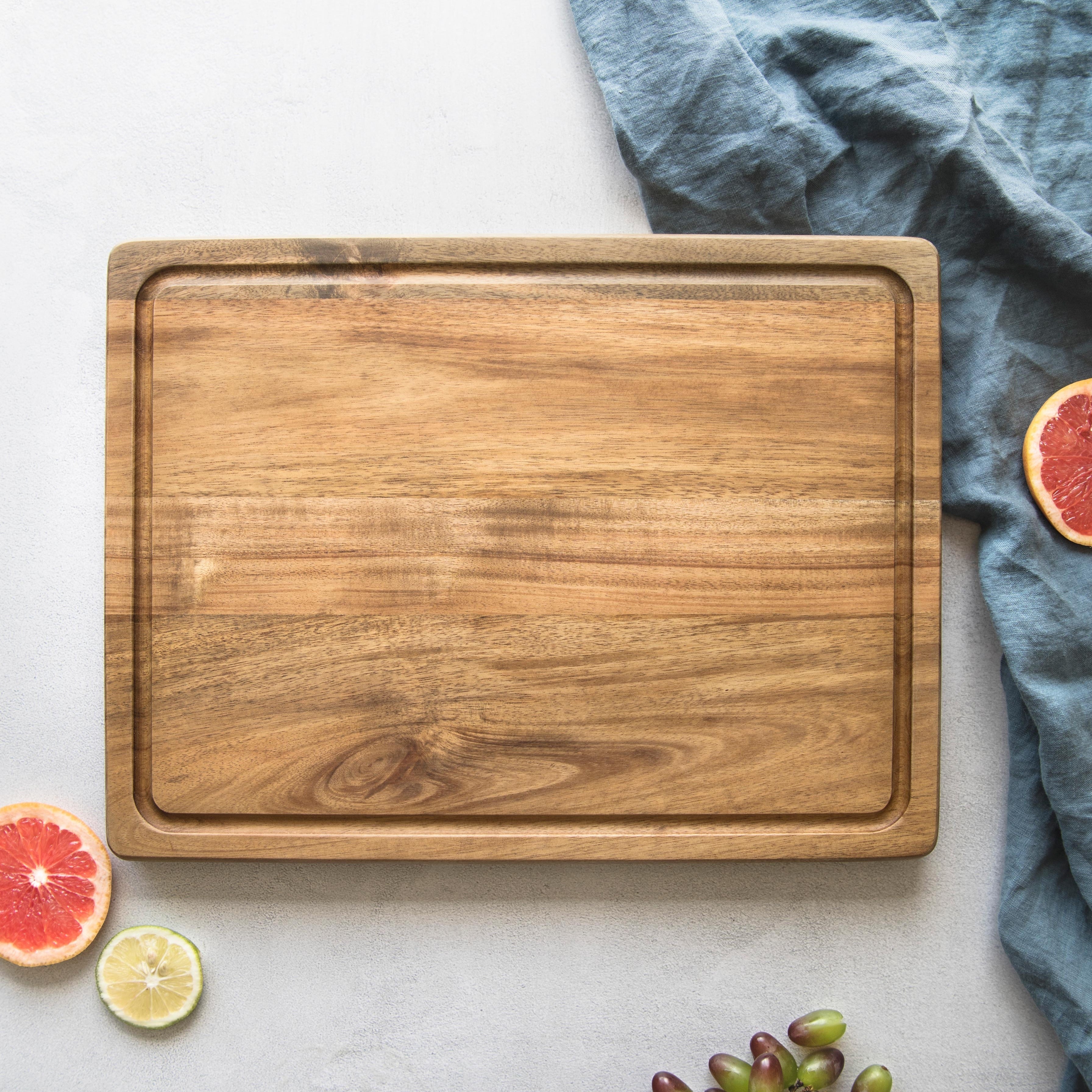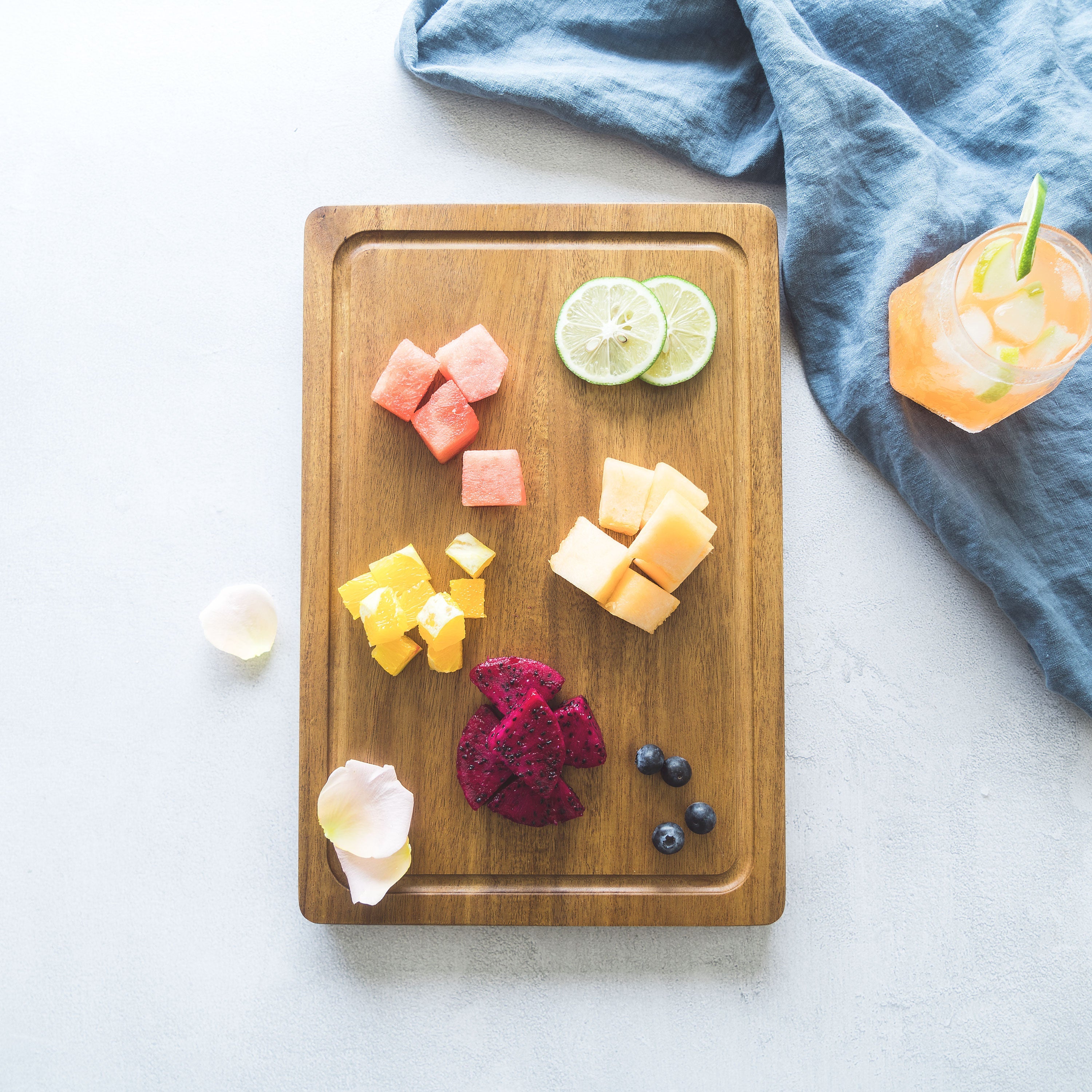 Cutting Board
JUICE GROOVE and MULTIPURPOSE
This cutting board is equipped with a juice groove to prevent vegetable juice, fruit juice, and meat juice from dripping onto the countertop. In addition to being used as a cutting board, it can also be used as a cheese board, charcuterie board, and snack board. It is the best choice for families and restaurants.
Cutting Board
Ergonomic Design
Built in hand grips on both ends, make it easy to move as a cheese board. It is a reversible design, one side can be used to cut meat and the other side can be used to cut vegetables to prevent cross-infection.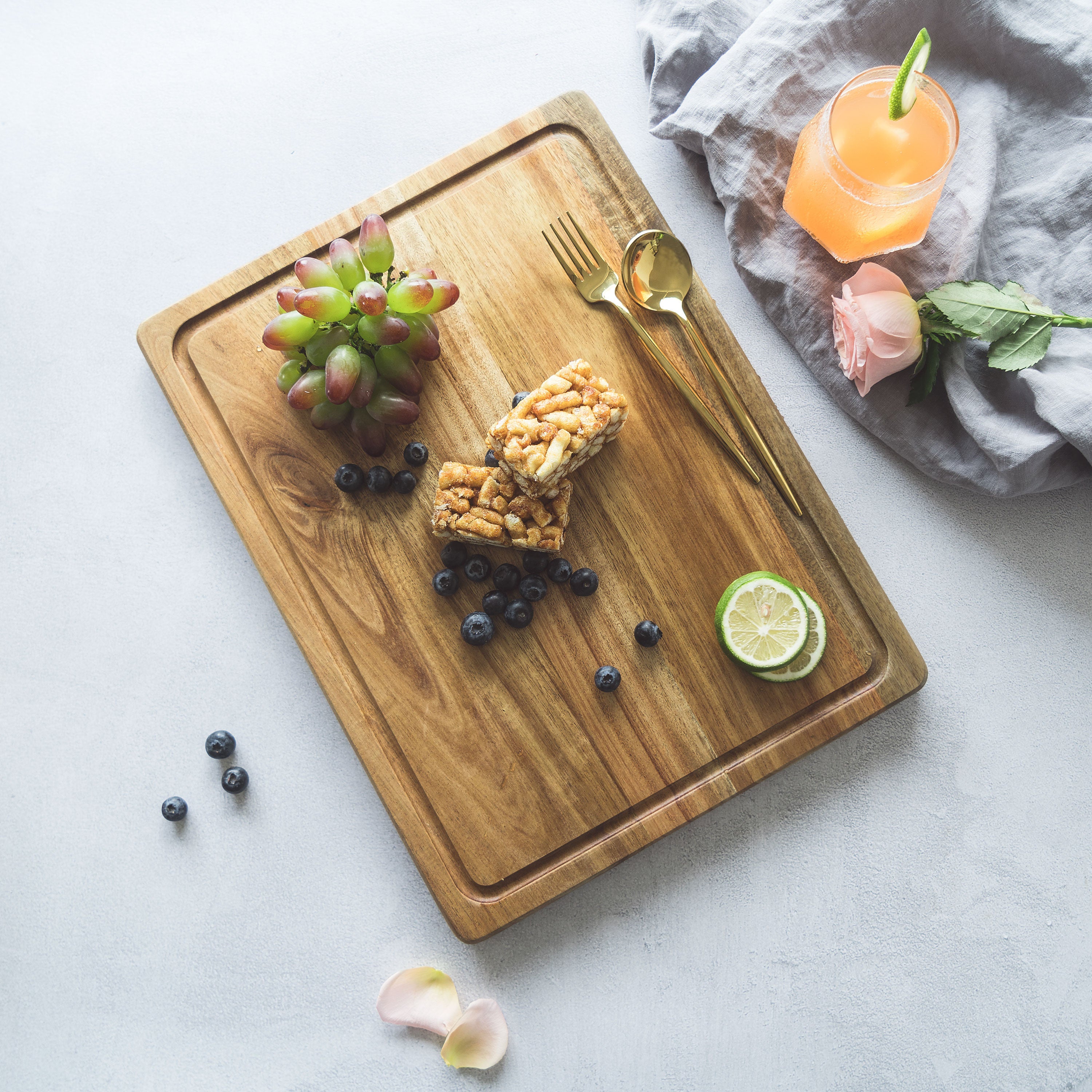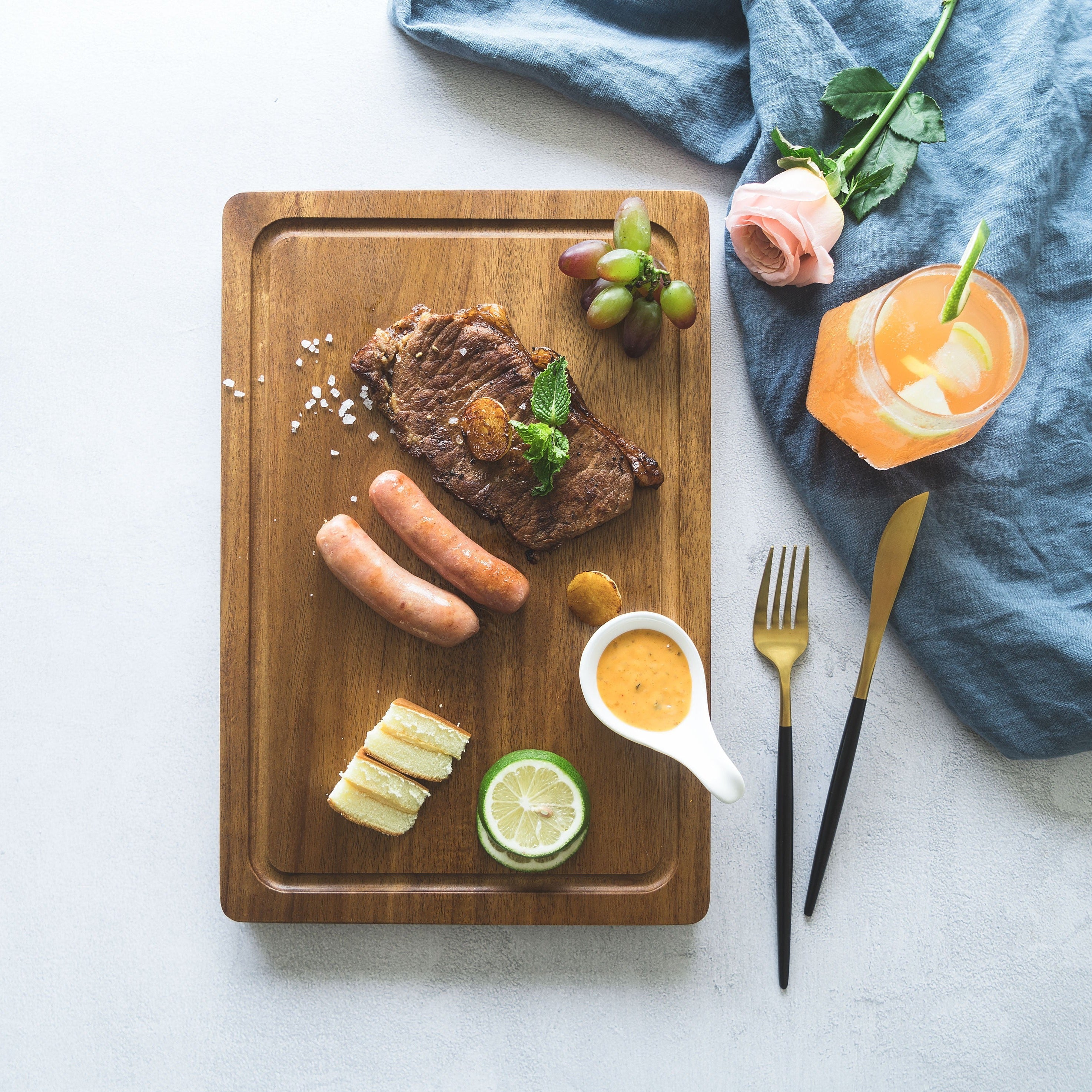 Cutting Board
EASY TO CLEAN
This vegetable cutting board is very easy to clean with just some soap and water. We recommend that you do not soak it or use the dishwasher to clean it, as this may damage the natural wooden surface.
It is a dark brown color with a profound feeling like walnut, and although it has a heavy feeling...
I like it because it feels a little more fashionable when placed in the kitchen. It's a little heavy at 1.65Kg, but it's dangerous if it moves when using a kitchen knife, so I think it's the necessary weight for a cutting board considering stability.
I chose it M size, but it was about the same size as the cutting board I usually use, and it was a standard size that I use every day at home.
Considering the weight, to be honest, I was relieved I didn't choose size L.
Additionally, use to hold vegetables kind and roast meat to wait as a hutch ark to use also pretty good.
Well made and fair price
Attractive, easy to clean and a good piece of hard wood. Really fair price for value.
I'm satisfied
I like the feeling of the acacia tree very much.It is not heavy and can be put out quickly, and the cut at the end is easy to lift and wash.Although it is heavy, it has a sense of stability and does not slip when cutting hard objects, so I am relieved and very satisfied.
I will use it every day from now on!
Very large high quality
I have been searching for a wood cutting board of this size for a while. They get very expensive at this size and this one is priced lower than most. It was purchased for carving a turkey on thanksgiving and other large items but after I received it I can see it will be used for much more life large vegetable prep and things of that nature. I oiled it but it didn't need it meaning this wood was already treated and prepped from the start. Hand wash and air dry is all that is needed and maybe a future oiling to preserve wood.
It is a solid cutting board.
If you like to cook and do a lot of slicing and dicing this is a good board at a good price.