18 Pcs Knife Set
Ultra Sharp Kitchen Knife Set
18 pieces knife sets include: chef knife, slicer knife, bread knife, santoku knife, utility knife, steak knife, paring knife, sharpening steel, scissor and knife block. Exclusive taper grind edge technology provides optimum sharpness for precise cutting and is easy to re-sharpen.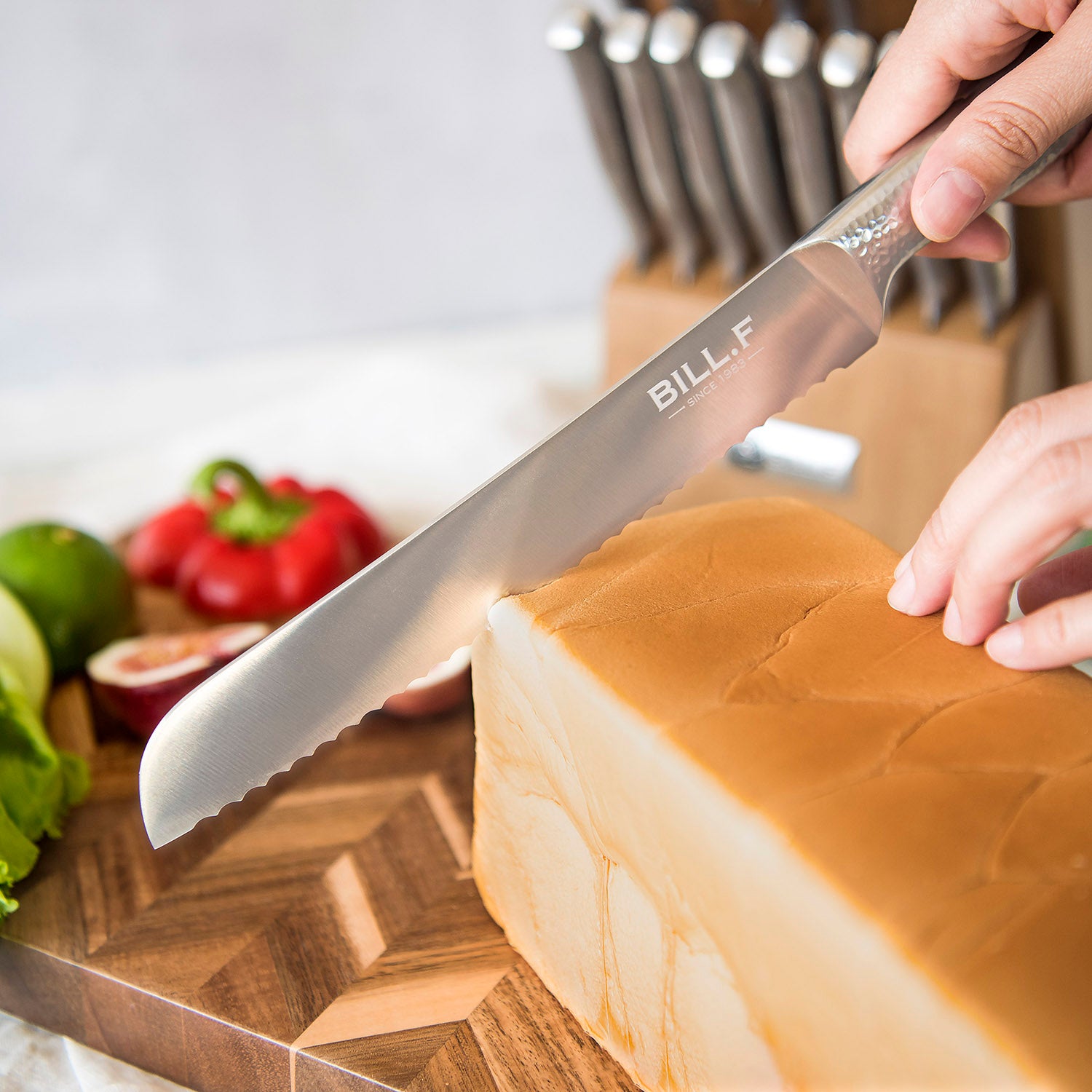 18 Pcs Knife Set
Ergonomically Handle
Non-slide and ergonomically designed handle in mirror finished for comfortable control.
18 Pcs Knife Set
Stainless Steel Knife Block Set
Made of high quality stainless steel which is rust proof and durable. Perfect for both professional and beginner.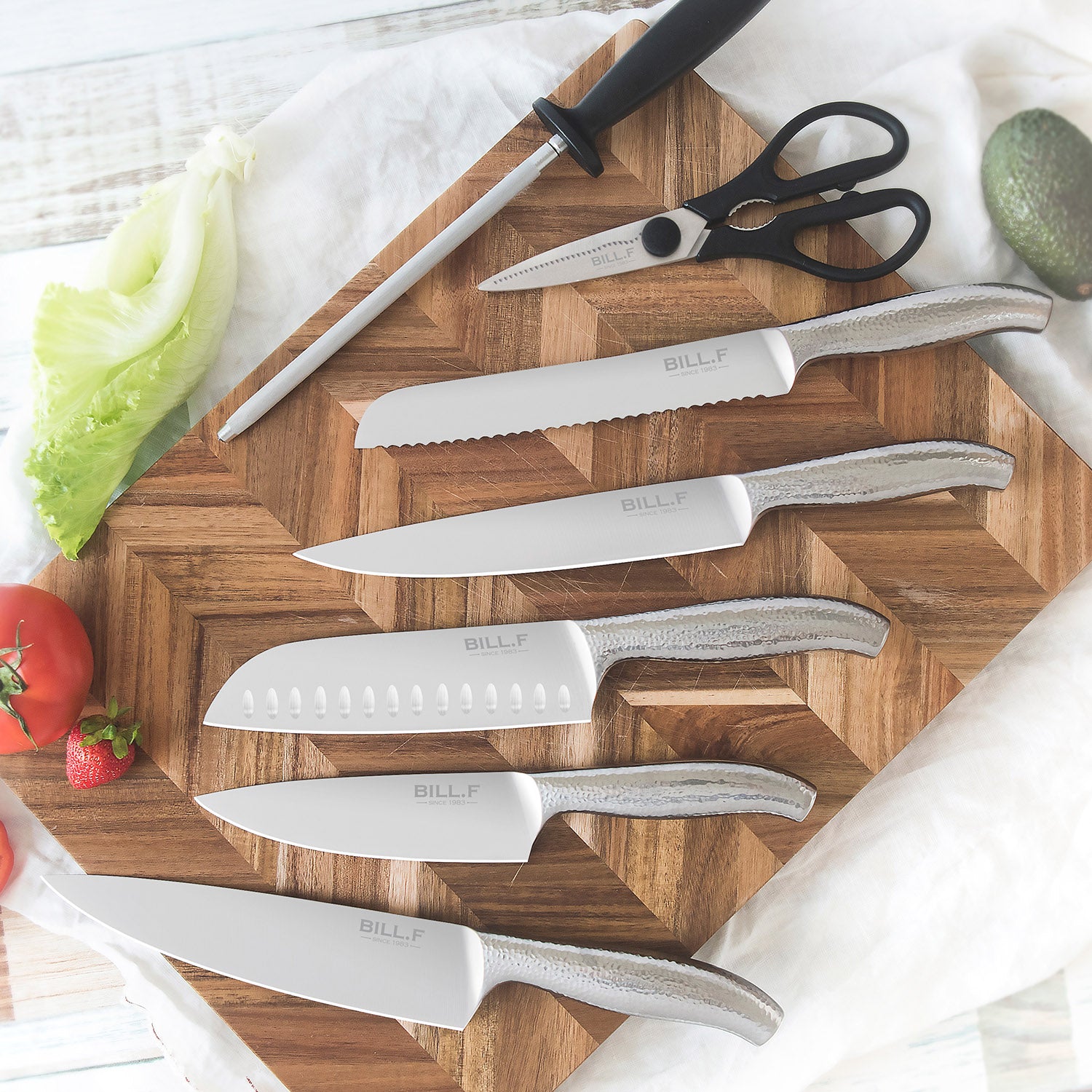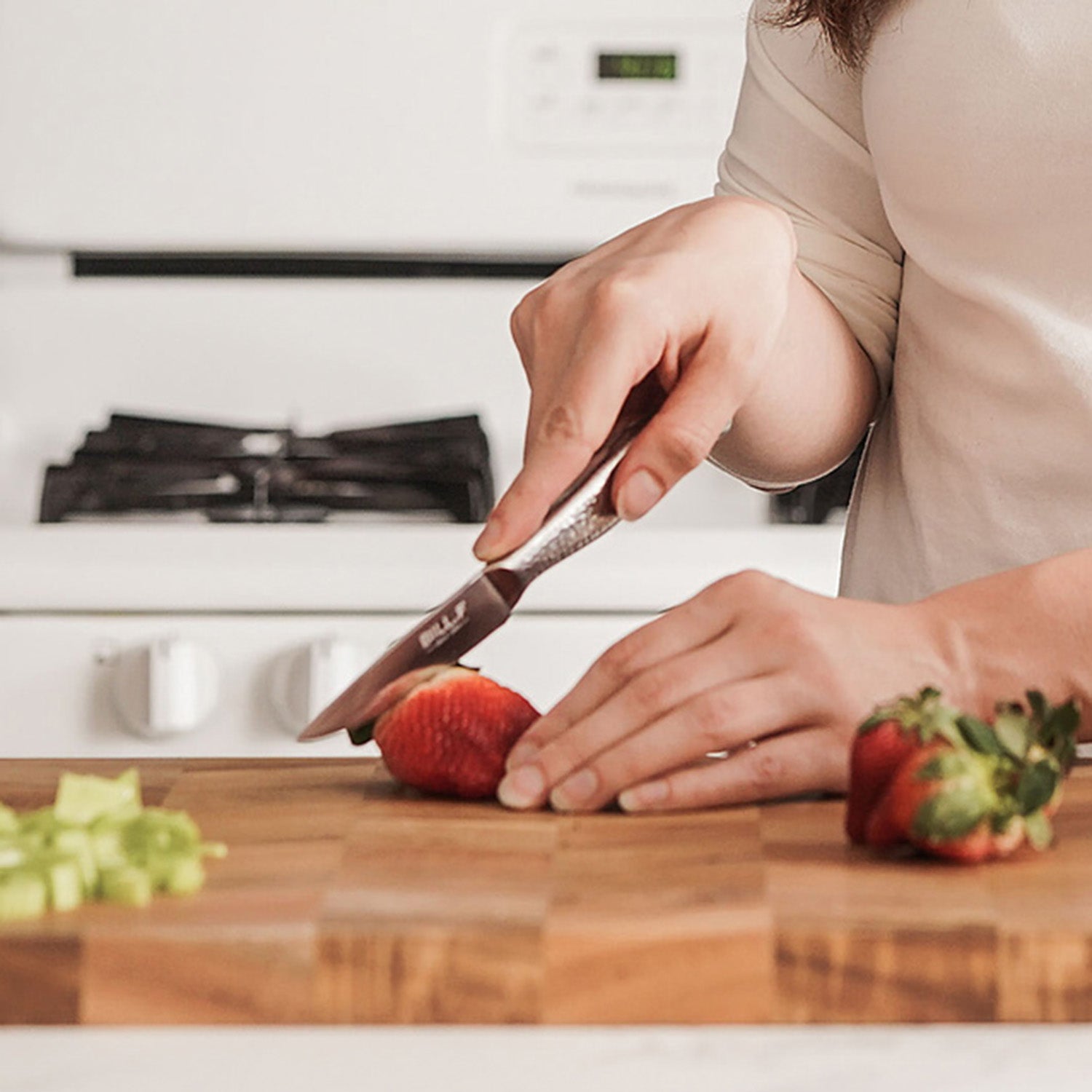 18 Pcs Knife Set
Easy to Storage
Big kitchen sets for home with multi-functional kitchen knives store safely in rubber wood knife block to save space.Those knives set are great kitchen accessories for countertop.
Absolutely love this set
I have had a lot of knife sets but this one I love and came with an additional pair of scissors
Great knife set
Very sharp, look good and plenty choices of what knife you would like to use.
Kitchen Knife sets
I bought them for myself the kitchen shears is kind of small the knife are easy to hold and they are.
Impressive knife set
I was very impressed with this set of knives. They are sharp and cut things beautifullly. The block with knives looks outstanding sitting on my kitchen counter. I would recommend this item to all who are looking for knives.
BUT !!! What is this buy one Get 1 Free? I only received one set of knives. If I'm entitled to another set, I ask that you send one to me or advise.