These are returned items. There may be some small appearance problems, but they will not affect the use. Therefore, if you accept and place an order, this product does not accept return refund.

I'm glad you understand us.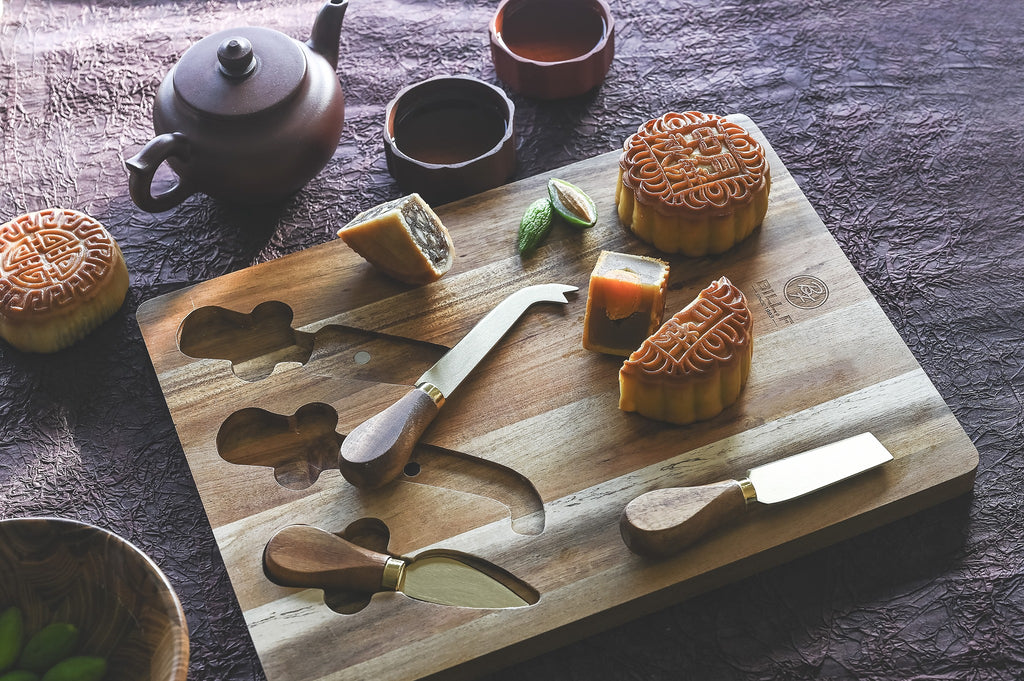 Cheese Board Set, 3 Piece Knife Set with Acacia Handles Charcuterie Platter Serving Meat Board Great Gift
13" x 10" x 0.7" size gives you extra space and superior craftsmanship adds a touch of elegance to your party or family gathering. Excellent for serving cheeses, charcuterie, meat, fruit, crackers, vegetables, and so on.

Our Charcuterie Board is made from natural Acacia Wood together with steel finished cheese cutlery set that will never fail to impress or last. The acacia wood makes the cheese set high durability and a great look both at the same time.

We especially leave a hole for the cheese knife to store, in case you forget where the knife is.