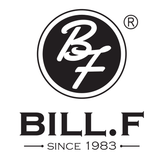 Total height:10.5''. Bottom Tray Diameter 11''. Top Tray Diameter 10''

The cupcake stand allows you to hold 35 cupcakes with a diameter of 2 inches

This cake stand is 100% organic Teak wood, which is a kind of, durable, food-Grade Wood. So it's reusable and clean which good for the environment as well. Compared to other cupcake stands, it is much thicker, stronger and stores

Show your cupcakes beautifully on a special day. It will be an amazing dessert display for the event. This stand will make various events like baby showers, weddings, holiday parties. You can use it as a dessert plate with fruit, sweets and snacks

Our tiered wooden tray comes in a decorative box so it is READY TO GIFT as soon as you get it. Best gift choice for Birthday, Graduation, Valentine's Day, Anniversary, Thanksgiving, Christmas!