16 Psc Knife Set
16-Pcs Kitchen Knife Set
Professional and custom 16pcs all in one knife kit: 6 inch and 8 inch Chef knife, Slicing knife,Serrated Utility Knife, Steak Knife, Paring knife, Kitchen Scissors, Silicone tongs, Grater and a nice wooden knife block with built-in sharpener.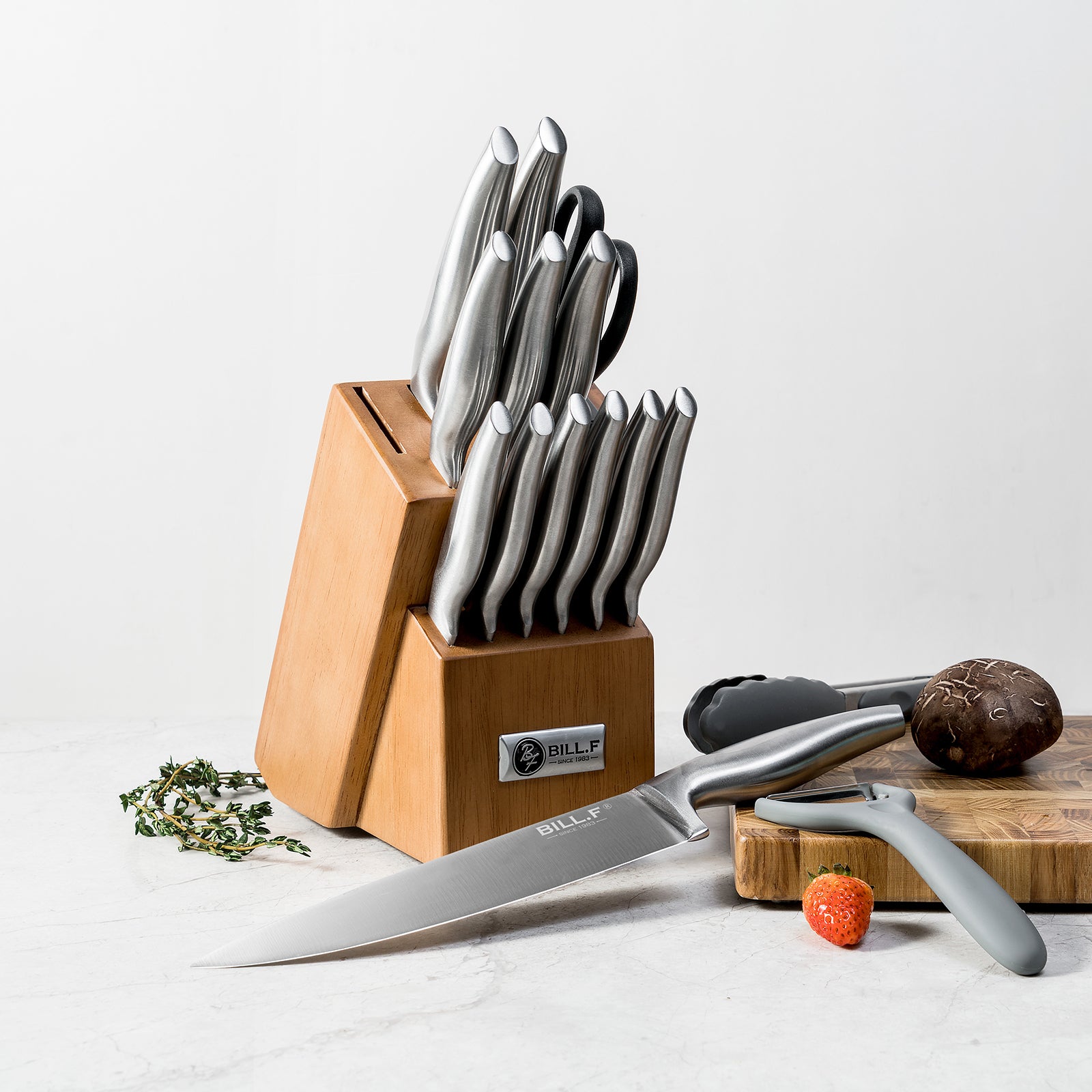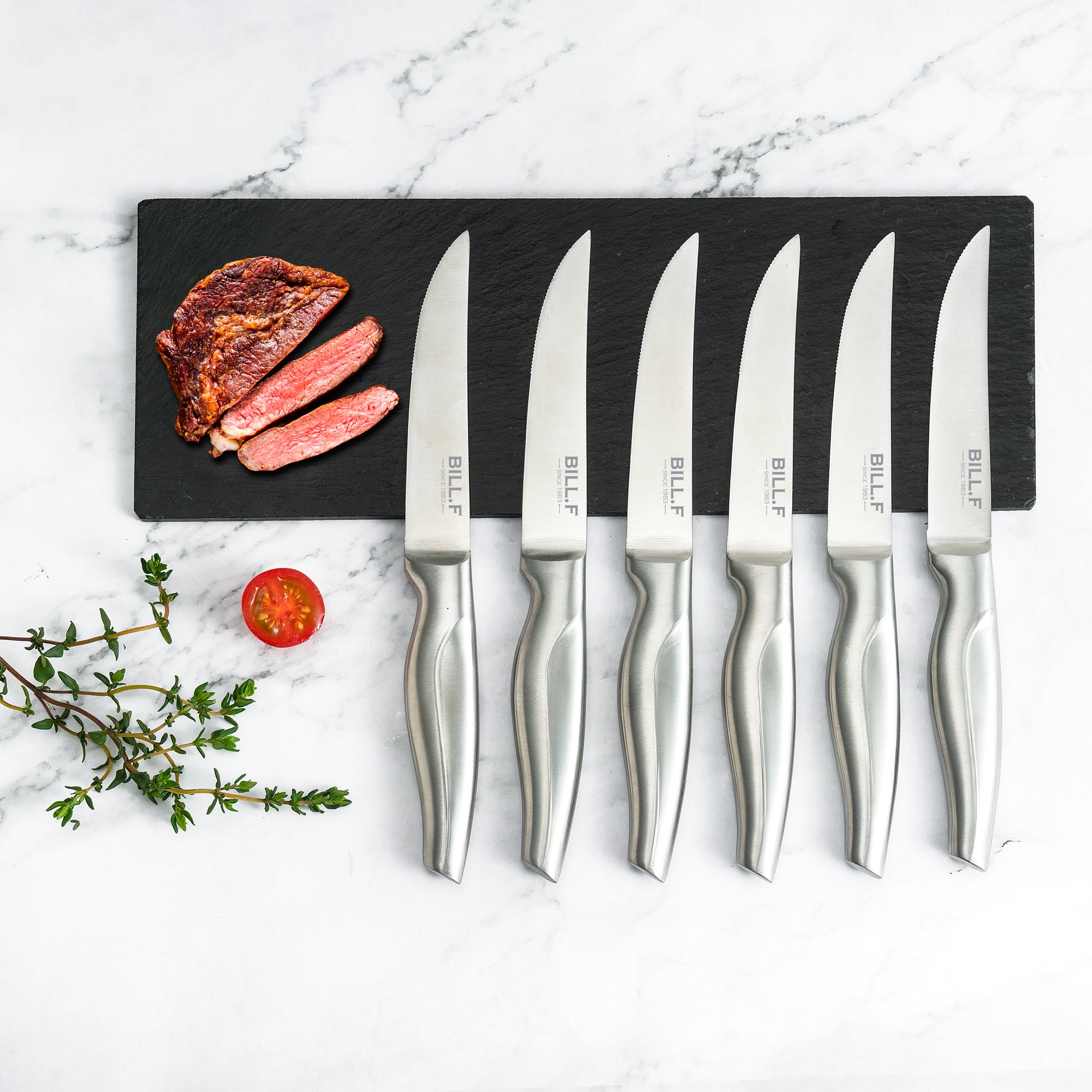 16 Psc Knife Set
High Quality Kitchen Knife Sets
Made of 3CR13 stainless steel and manual polishing to keep the sharp edge, no rusty. Tarnish-resistant and rust-resistant, this high carbon stainless steel cutlery set is of restaurant and culinary school knife set quality.
16 Psc Knife Set
Exclusive Built-In Sharpener
Stainless steel knife block set with built-in sharpener is a handy bonus. It saves you from having to honing blades on a sharpening steel. The ergonomically designed handle provides comfort.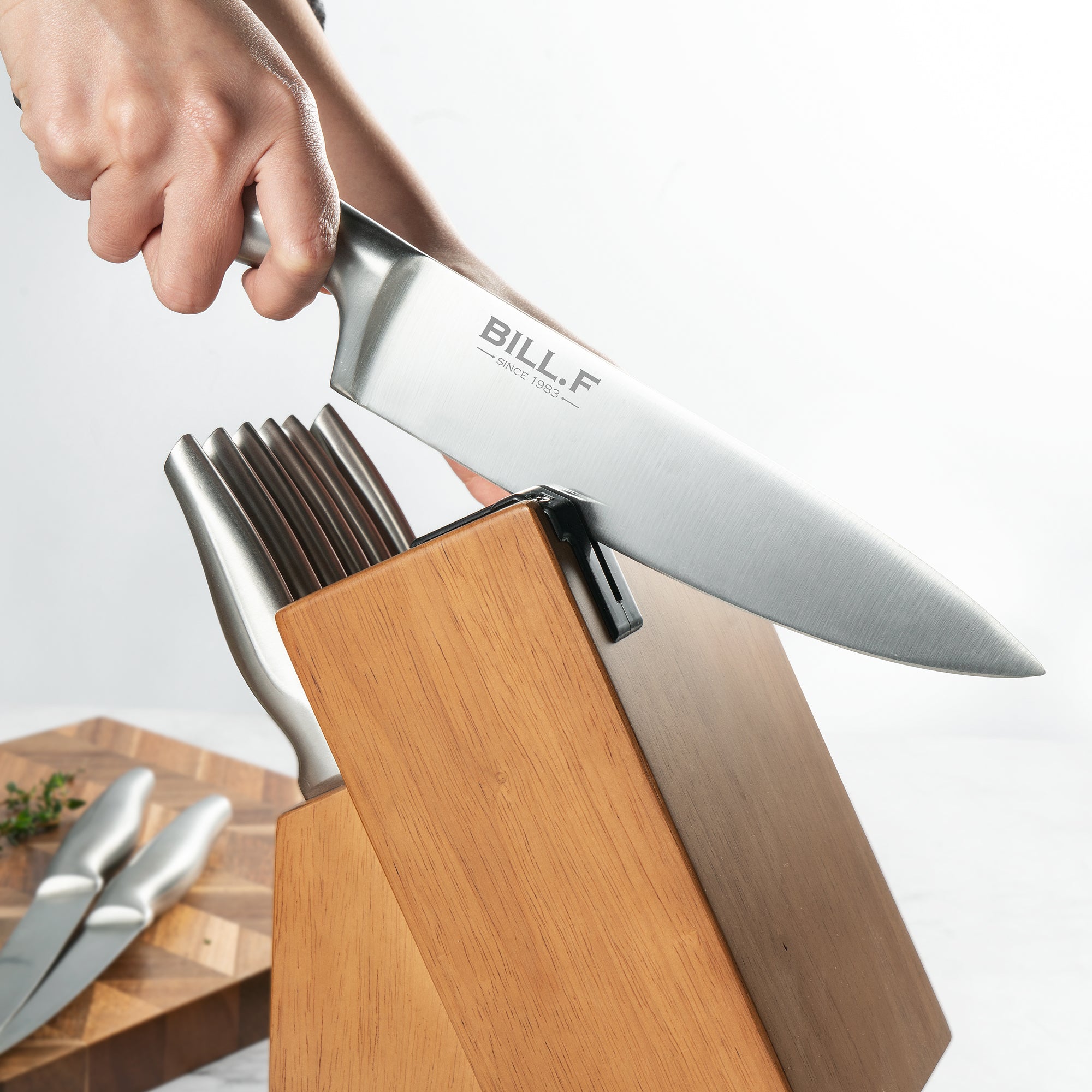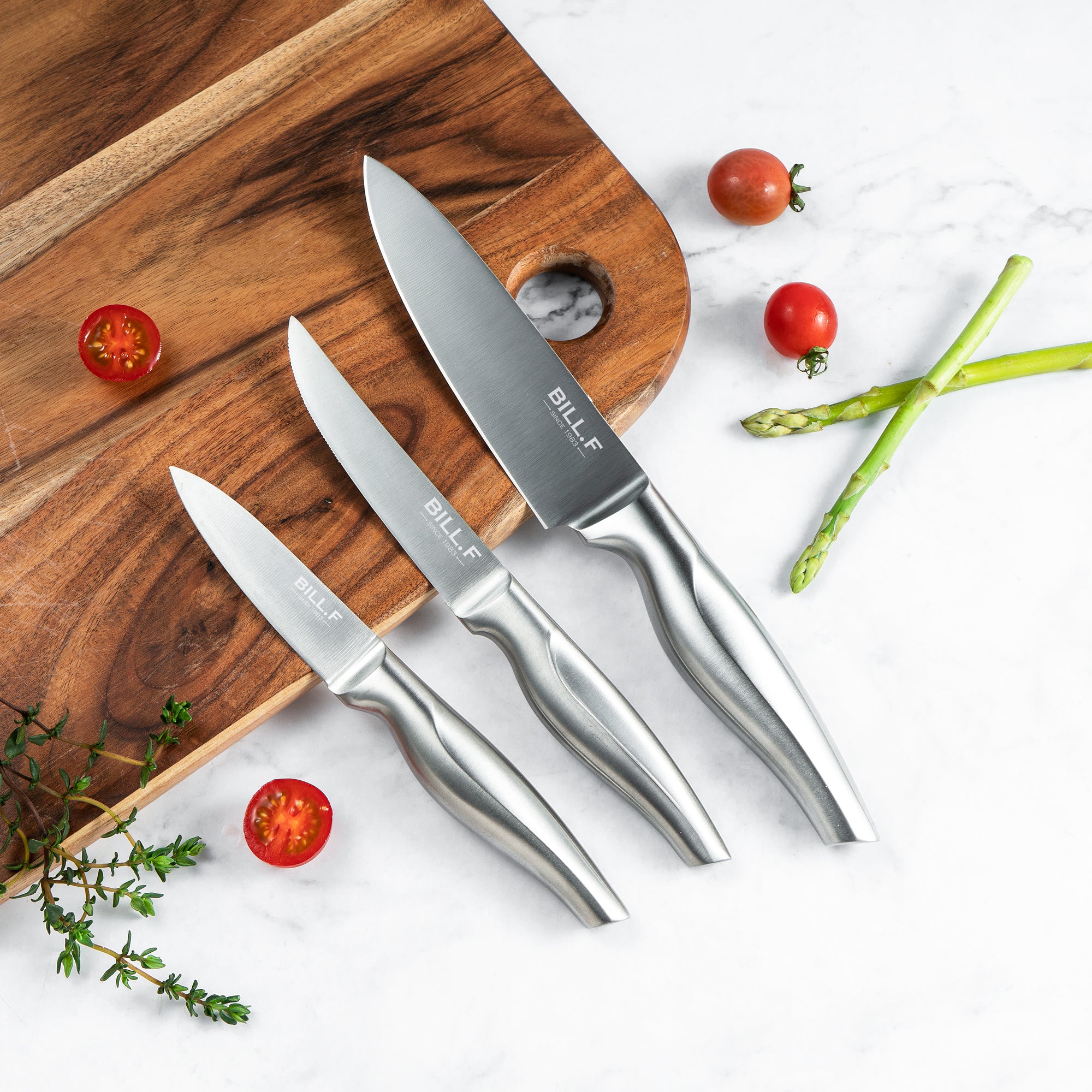 16 Psc Knife Set
Easy to Care
Big set with multi-function knives and knife block is easy to keep & collect the knives. All knives store safely in pine wood knife block. Please DO NOT wash the knives in dishwasher. Clean and dry them immediately after hand washing to get the most out of them.
Very Sharp Knives
These knives are very sharp, and the sharpener is made into the knife block for convenience. They are easy to hold and use and is a must have for any kitchen. The pricing is excellent for this quality of knife.
Beautiful set, value and really good customer service
I ordered these because for the value the knives are one piece from handle to blade and this means they'll usually give you no issues for a long time, maybe for life. So the set is great looking yet more than that they are very sharp and you have a knife for every kitchen job.
I reached out to customer service regarding one small question and they responded via email within a few hours and sent me an entire additional set to assure that I am extra happy. Thank you for that, it matters when a company regardless of its origin cares about your business that much. Be nice to have that kind of care around here lol. Deserving of 5 stars! Thank you for reading. ac
Great knife set!
This knife set looks great on the counter. Each knife is comfortable and easy to hold. The handles have a nice grip. The knives are sharp and cut through meat and vegetables with ease.
Beautiful knifes, elegant and work very well
I love my new knifes, they come in a very elegant package, they look very high end and they work very good