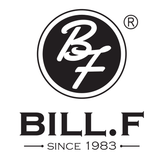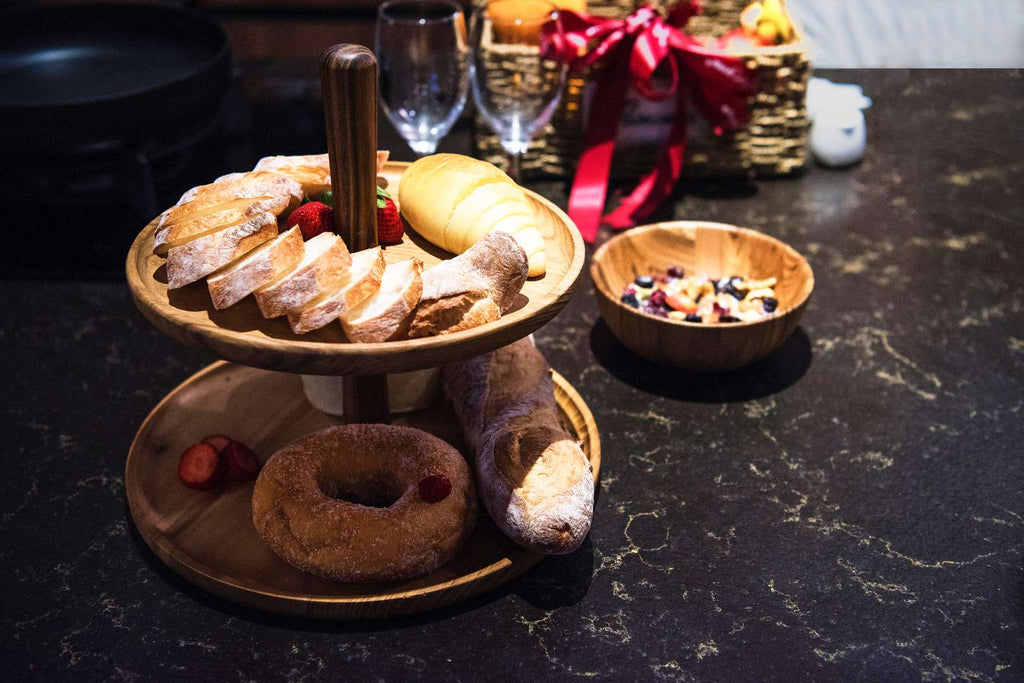 Total height:10.5''. Bottom Tray Diameter 11''. Top Tray Diameter 10''

The cupcake stand allows you to hold 35 cupcakes with a diameter of 2 inches

This cake stand is 100% organic Teak wood, which is a kind of, durable, food-Grade Wood. So it's reusable and clean which good for the environment as well. Compared to other cupcake stands, it is much thicker, stronger and stores
Show your cupcakes beautifully on a special day. It will be an amazing dessert display for the event. This stand will make various events like baby showers, weddings, holiday parties. You can use it as a dessert plate with fruit, sweets and snacks

Our tiered wooden tray comes in a decorative box so it is READY TO GIFT as soon as you get it. Best gift choice for Birthday, Graduation, Valentine's Day, Anniversary, Thanksgiving, Christmas!
Perfect for our 50th anniversary celebration
Served a lot of food, and the plates held a lot, plus we did not have to wash them.
I'll definitely be buying these again! They were so good! I dropped one on accident & it didn't even break! My guest loved them too.
better than i expected,nice color、easy to clean,and it's not fragile!also the price is cheap!
Healthy snack options on display!
Love this wooden tiered stand! I've been looking for something clean and simple on which to display our fruits on the kitchen counter, and this fit the bill perfectly. I think we can finally say goodbye to rotting fruit in an oversized fruit bowl. And it came with a cute little note from the billf. Very pleased!
So happy I purchased!
I love this stand! So much better for me than a basket as it separates my fruits and vegetables so I can actually see what I have and it takes up less counter space than a basket or bowl. It was well constructed and easy to assemble.